The Origin of Gadgets: A Look into the Old and New
Whenever we discover a new gadget in the market, we get that immediate need to try it out. We become curious, wanting to know how it was invented and how it can change our lives. It's inevitable, especially in this age where gadgets aid our every day. Computers, mobile phones, and even digital cameras allow us to work, communicate, and function. It's the boom of digital, indeed.
Because of this, we often take technology for granted. To better appreciate them now, Poundit.com decided to look back and have a #ThrowbackTuesday of sorts. We listed down some gadgets we deemed were first of their class and looked at how they have evolved throughout the years. Check them out!
Instant Cameras Before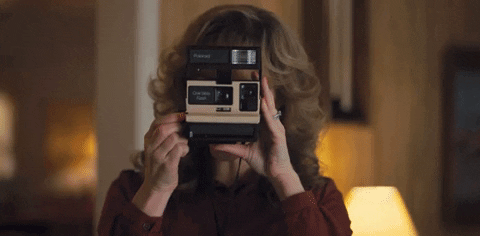 Introduced in 1948, the Polaroid Land Model 95 was the first practical instant camera in history and was named after Polaroid founder Edwin Land. It produced prints in about 1 minute, had a built-in 10-second timer, had a "big" lens that worked great in low-light conditions, and had four other variants in the market.
Instant cameras were never thought to sell fast but Polaroid sold all of the first 57 units in a single day, before the Christmas of 1948 in Boston. Before this, people wanted to see how they looked in photos immediately, making the Polaroid Land a groundbreaker in camera history.
Instant Cameras Today
Instant cameras are still a hit today. Actually, they're back on our radar after hitting a slump during the rise of  DSLRs. One of our favorites is the Fujifilm Instax Mini 90 Instant Film Camera. Compared to the Polaroid Land Model 95, this instant camera is smaller and easier to use. It also features a variety of photography modes, which are perfect if you want to level up your instant camera skillz.
Another great (or cute) option is the Fujifilm Instax Mini Camera 8, a user-friendly instant camera that comes in yellow, blue, pink, and other bright colors. It's powered by two AA batteries so you can snap whenever you want!
Speakers Before
The Horn, as a sound amplifying device, was invented in the late 1870s and was improved up to the 1920s. However, despite improvements, the Horn still couldn't produce much sound, disappointing inventors and consumers alike. Then, in 1921, the first modern loudspeaker was created. It produced a nice, crisp sound with a dynamic range of frequencies and loudness.
Speakers Today
Who would have thought that one can fit great-sounding speakers in a bag? That one can carry it around, providing quality sound to out-of-town trips and weekend gatherings?
Bluetooth speakers are the bomb. They're small, sleek, and affordable, and have become an essential for techies and music lovers alike. One to acknowledge is the JBL Flip 4. With a size of 68 x 175 x 70 mm (you can keep it on your dad's cargo pants pocket), this Bluetooth speaker is waterproof and provides 12 hours of playtime. As for the sound? You should know by now how good JBL speakers are.
Bluetooth speakers have indeed reached a new level. We're excited to know how much more these speakers can evolve.
Mobile Phones With Front Cameras Before
Taking photos of ourselves was a struggle in the early 2000s. Back then, teenagers and adults used film cameras to take selfies, resulting to dreadful, white-washed photos. Luckily, mobile phones with front cameras were introduced in 2003. The Motorola A835 and Sony Ericsson Z1010 both featured a VGA camera at the front for video calls, and at the rear for video recording and picture taking. Despite the low photo quality, these mobile phones fulfilled our selfie needs.
Mobile Phones With Front Cameras Today
Want a crisp and well-lit selfie? Say no more! Almost every mobile phone in the market can provide that today. Selfies have become a part of our lifestyle that phone manufacturers keep on producing smart phones with ridiculous (yet addicting) camera features. The iPhone 8, for example, has a 7-megapixel front camera that can capture even your shyest pores. The Huawei P20 Pro is also gaining buzz because of its advanced camera system and built-in Leica lens. Thanks to such smart phones, selfies are now sharper and clearer. Hindi ka na mahihiya i-send kay crushie.
Portable Music Players Before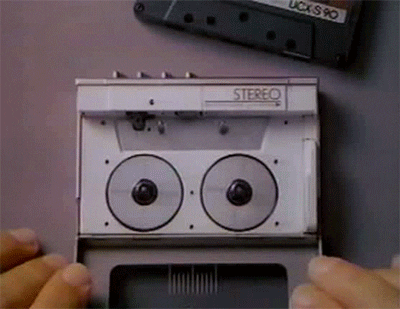 Almost every kid in the 80s and the 90s dreamt of owning a Walkman. Even if it was too bulky, it was the first self-contained portable music player that could play our Nirvana, Pearl Jam, and Eraserheads tapes. It defined our culture and was eventually considered as a fashionable item.
From this era, the Walkman evolved and made more music lovers happy. In 1984, Sony introduced the CD Walkman, which allowed consumers to play their CDs wherever they go. MP3 players eventually dominated the market, making listening to music cheaper and more convenient. Ahh, those days were awesome.
Portable Music Players Today
You probably don't use a portable music player because your smart phone has hundreds of songs stored in its music library.  If not, you most likely have Spotify installed on your phone. Portable music has reached a new level. Gone are the days of the iconic Walkman. What we have now are our smart phones and iPods, which, honestly, are easier to carry around.
However, there are people who prefer nostalgia or the joy of owning an actual walkman. These people use a Sony NWZ-B183F Walkman, a portable music player with FM radio recording and 4 GB of storage space. Perfect for commuting, running, or while enjoying a cup of coffee.
Mobile Power Sources Before
This is something we felt we should add to the list because we don't get to bring extra phone batteries anymore. Not that we want to, but because removing our phone batteries to replace them with newly-charged ones are actually nostalgic. Very 90s, I tell you.
Mobile Power Sources Today
Power banks, of course! They come in all shapes and sizes, and of course, power capacity. One brand we really depend on for mobile power is Anker. They're sleek, affordable, and can easily power up any mobile phone. They come in color pink as well. Can't wait for the time when these devices can power up vehicles or a whole house!
Considering that each piece of successful technology changes the way we live (making it a lot better) we can't help but wonder what's next for us. Come to think of it, it is us—the consumers—who dictate how technology can really evolve. However, before going to the next step, let us take the time to appreciate the gadgets that started the evolution. This way we can continue being inspired and continue to move forward. Every step is nothing short of amazing.